Welcome To

Farnworth And Walkden Band Website
Farnworth & Walkden Band are a friendly North-West band graded 3rd Section. Throughout the year we are busy with many concerts and contests. We rehearse on Monday and Wednesday 8:00PM-10PM in our own Bandroom
Cheltenham 2016 National Finals Placed 5th !!!
link to our Cheltenham page
from Matt Shaw
I am absolutely thrilled to say that, today(Sunday 18th September 2016), Farnworth & Walkden Band competed at the 3rd Section National Finals in Cheltenham, and after many months of hard graft and overwhelming effort, we placed 5th out of 19 bands, and are officially the best 3rd section band in the North West. I am so incredibly proud of each and every member of my band, for the work they've all put in not just to get the performance up to scratch this weekend, but to get us to the Finals in the first place.
This result is a great achievement for all of us, and I hope it has shown just what we are now capable of doing as a band. Special mentions to our featured soloists in the piece, Ernest, Adam, Tim, Jonathan, John and Lesley, and all the supportive families and significant others who were there today and through the last few months, but it was very much a team effort today, so well done everybody!
And to Matt from us all in the band, thankyou to a great conductor.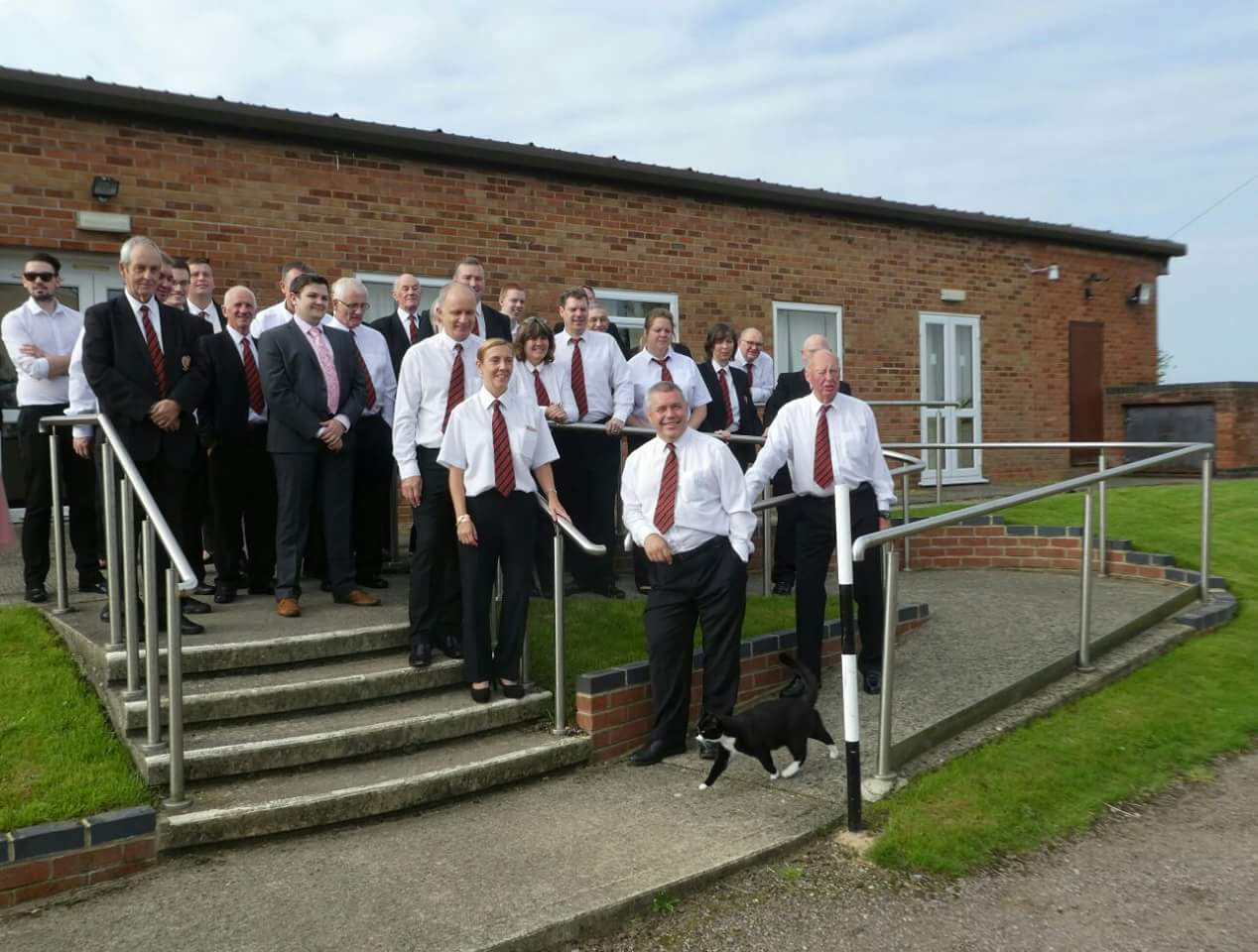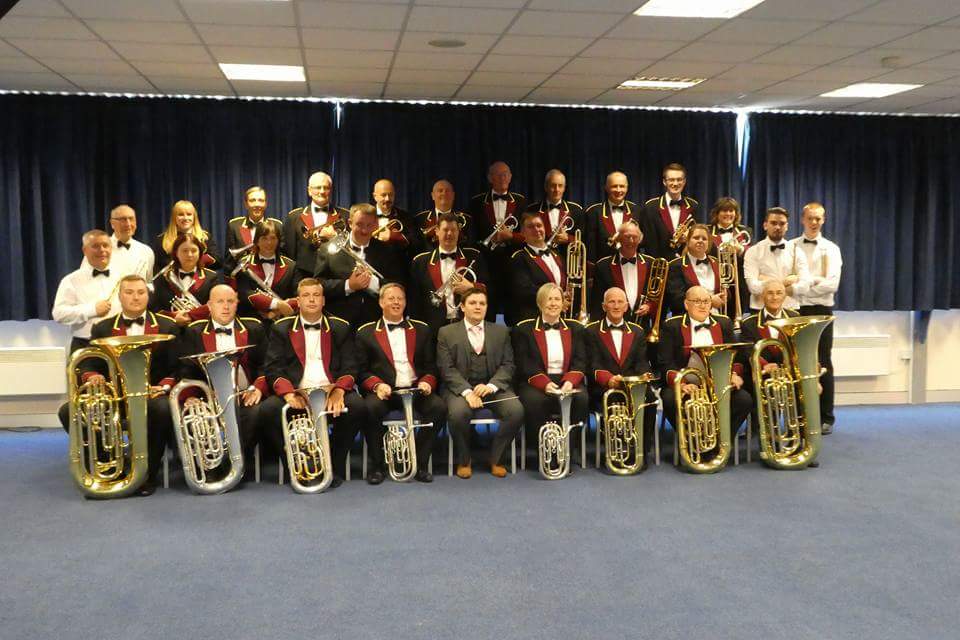 News
Blackburn & Darwen 2nd March & Hymn Tune contest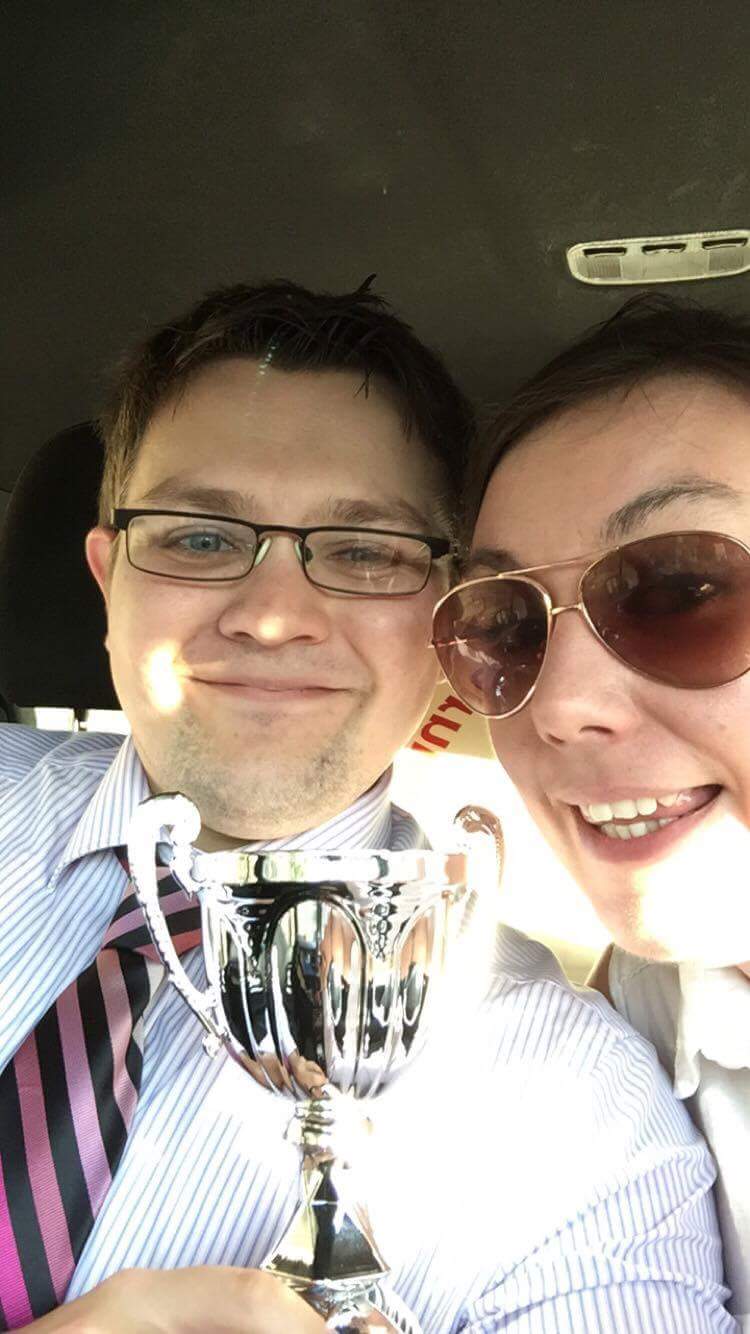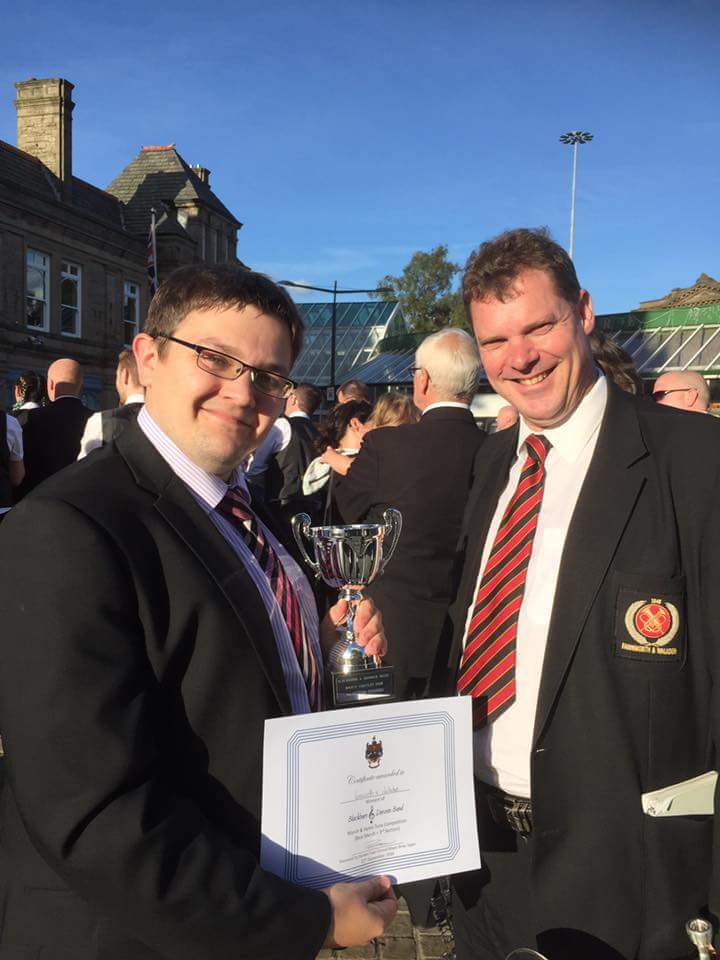 Blackburn & Darwen Bands 2nd March & Hymn Tune contest. Fantastic result for the band today (Sunday 11th September 2016) - We won the 3rd Section Best March prize at the Darwen March and Hymn Contest. We've not yet got an overall placing but we've got another trophy for the cabinet and £200! Well done to everyone involved today.
Hymn tune contest - 1st Wingates, 2nd Ashton-under-Lyne,
Best section 2 hymn - Pemberton 'B'.
Best section 3 hymn- Rivington and Adlington.
Best section 4 hymn - Tarleton.
Best section 2 march - Pemberton 'B', 2nd Besses Boys.
Best section 3 march - 1st Farnworth and Walkden, 2nd Coppull and Standish.
Best section 4 march - 1st Tarleton, 2nd Brindle.
Best soloist - solo cornet Ashton-under-Lyne.
17 bands competed.
Vacancies -




Percussionist tuned and timps
but all players are welcome for a blow
Coming Up -
Date
Name
Venu
Time
Sun 11th September 2016
Blackburn and Darwen
Hymn and March Contest
Darwen
4:00pm
Sun 18th September 2016
National Finals
Cheltenham
Morning
Sun 23rd October 2016
Rochdale Contest
Rochdale Town Hall
TBC
Sun 13th November 2016
Rememberance Day
Farnworth and Walkden
split band
10:00am
Wed 23rd November 2016
St Peter and St Paul
Eccles
7:00pm for 7:30pm
Sat 26th November 2016
Heights Methodist Church
Irlam o' Heights
7:00pm for 7:30pm