2019 Nationals Cheltenham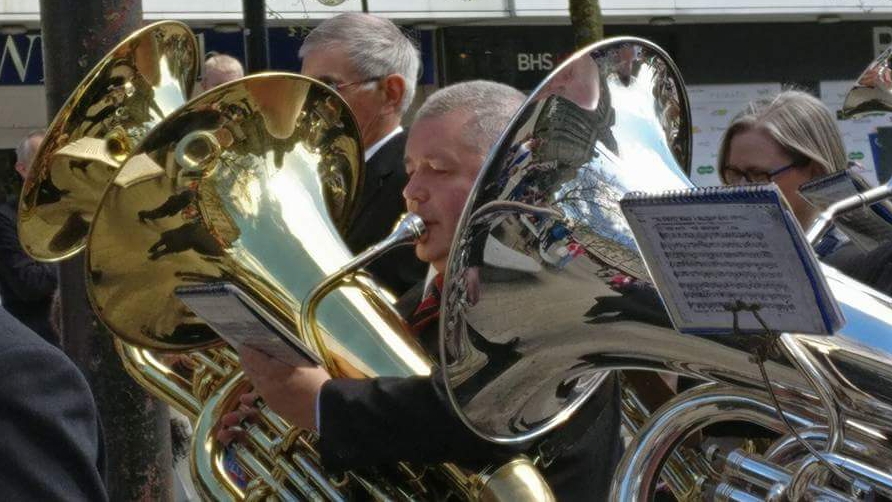 2017 Bolton St Georges Day
Moses Gate Country Park
Farnworth & Walkden Band
We love brass band music
COVID-19 Notice
Due to the current covid-19 restrictions the band is unable practice or play in public. We are sorry and missing you all terribly. Please follow the link for more infomation on the current restrictions to Non-Professionals engage in singing or playing wind and brass instruments.

If anything changed with the extended measures on Friday 31st July for Greater Manchester it has had no effect on our situation.
Farnworth & Walkden Band are a friendly North-West band graded 2nd Section from January 2018. Throughout the year we are busy with many concerts and contests. We rehearse on Monday and Wednesday 8:00PM-9:45PM in our own Bandroom.

FARNWORTH BAND had its origins in 1848 and WALKDEN BAND can trace its origins from around the 1850's. The Walkden and Eatons Farnworth bands merged in 2005, firstly to become Eaton Farnworth and Walkden Band and later becoming Farnworth & Walkden Band with the closer of Eatons Transmissions factory in 2007.
Vacancies
WANTED! Tenor Trombone, Tutti Cornet, Principal Baritone and Bb Bass required to join an enthusiastic and friendly North West 2nd Section band. We pride ourselves on supporting young talent to progress. Rehearsals Monday and Wednesday 8-9.45pm

Contact Band Secretary Katrina Newcombe
katrinansteve@hotmail.com mobile 07519 880974
or Musical Director Dan Price danpricemusic@sky.com